Our selection, expertise, and atmosphere are not rivaled. Anywhere.
There are very few things in this world that are as beautiful as your motorcycle "dressed" in custom Harley-Davidson® Parts and Chrome. We carry over 5000 square feet of speciality, service and performance parts.
Our Parts Specialists are here to guide you in making your CVO™, Dyna®, Street™, Sportster®, Softail®, Touring, Trike or V-Rod® exactly as you envision. The Mississauga Harley Parts & Accessories Department is designed to "wow" you every time you come in, and provides a spark with which to ignite your passion.
Our range of genuine Harley-Davidson® P&A is complemented by friendly, knowledgeable staff who are passionate about riding.
The Harley-Davidson® experience cannot be boxed and duplicated, but is unique to each individual. The Mississauga Harley Design Center is a reflection of this fact; it is a personal chrome consultation area and all new buyers will experience it (return customers are common!)
Please speak with our Parts & Accessories Specialists for details on installation and incentives.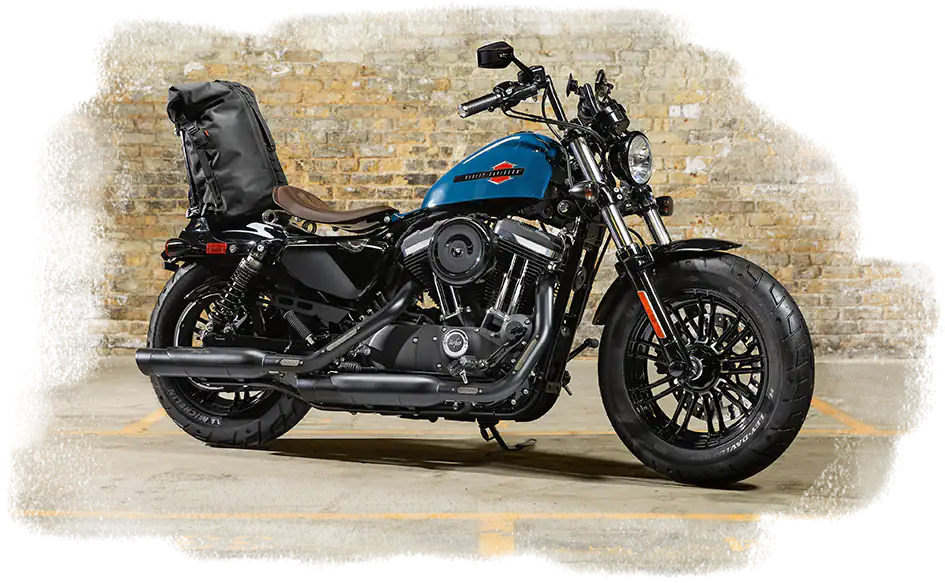 Free[er] to express yourself
No two rides should ever be alike. With thousands of Harley-Davidson® parts and accessories to work with, you're free to create the motorcycle of your dreams. 
Just fill out the parts request form below and we'll do the rest! 
Only genuine Harley-Davidson® motorcycle parts are designed, tested and manufactured to the same specification and standards as those that were installed during the manufacture of your motorcycle.
Using Genuine Parts is the next best thing to getting a new Harley® and maintains optimum performance. When you go genuine you're keeping your bike 100% Harley®.
No other brand provides the long-term value and reliability of Genuine Harley-Davidson® parts, and we work hard to continually improve our parts. Our engineers monitor the durability and performance of components on every model, gathering hard data to identify any improvements, to ensure your bike continues to perform mile after mile.
Genuine Parts. Your Harley® deserves it.
We are available 6 days a week to take your Parts call (905-858-0966), but we know that sometimes you get that late night inspiration for a part or accessory that will be perfect for your ride.
When that happens, we have a great online solution!
Simply select your part online, choose "SHIP TO DEALERSHIP" before your checkout and we'll contact you once it arrives.
The BENEFIT to you of shipping your purchase to the dealership:
1) You get VIP Reward Points equal to the Purchase Value including tax!
2) If the Part is not the correct one, we can help you on the return,
3) If you need anything additional our Parts Specialists can help you complete your order.